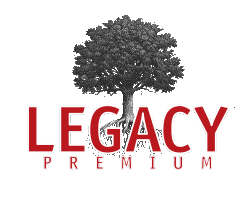 Thinking about a freeze-dried food or dehydrated meals might not conjure up images of a gourmet feast, so Legacy Premium sought out the best ready to eat meals available, and in doing so discovered Legacy Premium. Over the years Legacy Premium has worked closely with professional chefs in order to develop amazing recipes containing the highest quality ingredients. The end result is an incredibly tasty line of entrée, sides and breakfast choices you're sure to love.
We have one goal in mind: Helping you prepare your family for emergencies by providing the best prices for freeze dried food storage anywhere on the web. We proudly offers Legacy Premium, the wise food storage choice, because of it's lower cost per day, greater freeze dried meals variety, gourmet tastes, and incredible value.
We are excited to bring something new from Legacy Premium's creative kitchen, delicious side dishes to complement your meals and add a little extra flavor and variety. With such a wonderful selection to choose from, the only problem you will have is deciding which meal is your favorite.